As a foundation for world economies for millennia, gold remains at the top for seasoned collectors and investors. It simply is one of the best foundations for financial stability and wealth management. In the form of rare coins, it offers a dual asset bracket. The gold has its inherent precious metal value, but it also has added numismatic value. When acquired wisely, you can have two simultaneous foundations that can maximize your money's potential, as well as, giving you the pleasure collectors understand.
PAPER ASSETS ARE HARD TO PROTECT
Gold has demonstrated the tendency to increase in value, even outperforming other risky assets. Collectors and investors are always looking for a safe-haven choice to create a foundation of strength and value. As paper assets become increasingly unstable, gold becomes more paramount.
A DIVERSIFIED COLLECTION AND PORTFOLIO IS ALWAYS SMART
For decades, gold has shown a negative correlation (opposite directions) in typical market analysis. The stock market goes up and down, like the rhythm of a heart. Gold keeps that rhythm steady in the stormy financial landscape.
PRIVACY IS MORE IMPORTANT THAN EVER
Precious metals offer discretion. Gold is durable, portable, liquid, and traded virtually everywhere. Gold delivers privacy and protection that is unmatched. As digital currencies become a norm like paper assets, gold will always reign supreme for its discretion.
POTENTIAL LIKE NO OTHER
Gold is expected to continue its historic rise for reasons like its limited supply and the world financial markets dependence on it. Some numbers: Gold was $279/ounce in 2000 before soaring to a record high of $1,923/ounce in 2011. That's just 11 years.
A LIMITED SUPPLY
No synthetic means will ever be possible to manufacture gold. The laws of nature prohibit it, even with our advancements in science. It is forever a fixed asset. But the use and desire for it continues to grow.
Should I Collect or Invest?
Collectors
In the beginning, this is what described the average person who admired and acquired gold and silver coins. But as the various types of coins became rare, it grew into something no one could have predicted, a multi-billion-dollar industry. The majority of people buying rare coins falls into this category. They're typically buying based on personal tastes and preferences, with guidance from market resources and experts like the ones here at U.S. Coin Depot.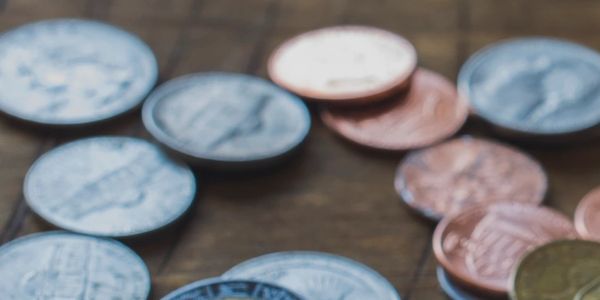 Investors
This category is fairly new, having exploded in the last two decades, as younger investors have discovered alternative assets for wealth management, like art and rare coins. Those who fall into this category do not typically care one way or the other what they have based on personal taste. They do care about how their acquisitions have fared in the coin sphere over the past, present and potential for the future. U.S. Coin Depot is not just for collectors, we specialize in assisting those managing their financial portfolios, either by themselves or with a certified financial adviser* and turn to us to find them what our experts determine are "smart buys".